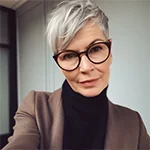 With an impressive career spanning over 20 years in the industry, Alice's visionary leadership and unwavering passion have played an instrumental role in the meteoric rise of Glooshi.
Hailing from Bristol, UK, Alice's love for the beauty world took root early in life, and her keen interest in storytelling led her to pursue a degree in Journalism from the University of Westminster.
Alice oversees a talented team of beauty editors and writers, ensuring that Glooshi consistently delivers engaging, accurate, and informative content to its global readership. Her commitment to empowering readers through accessible beauty knowledge has solidified her position as an influential figure in the world of beauty journalism.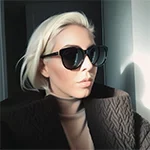 Associate Editorial Director
Samantha is the Associate Editorial Director at London-based beauty website Glooshi, with expertise in skincare, makeup, and wellness. With a decade of experience, she has contributed to renowned publications such as ELLE, Cosmopolitan, and InStyle.
Passionate about diversity and representation in beauty, Samantha is responsible for overseeing the editorial content of Glooshi, including articles, features, and product reviews.
She ensures that Glooshi's content output engages readers and helps keep them updated on the latest industry trends.
With over eight years of experience in the industry, Devina's keen eye for beauty trends, innovative products, and transformative techniques has positioned her as a trusted authority in the world of beauty.
Throughout her career, Devina has worked with an impressive roster of international beauty brands, magazines, and influencers. Her work has been showcased in prestigious publications, and she has been instrumental in shaping the beauty routines of countless individuals around the world.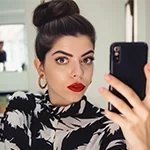 With over a decade of experience in the industry, Camila has cultivated a deep passion for unearthing the latest trends, tried-and-true products, and innovative techniques that help individuals look and feel their best.
Camila's diverse skillset and expertise have enabled her to work with some of the most renowned beauty brands and publications in the world. Her work has been featured in top international beauty magazines, and she has collaborated with celebrities and influencers on various campaigns.
As an emerging talent in the industry, Vanessa has quickly gained recognition for her insightful content and in-depth skincare product reviews.
With her meticulous attention to detail and genuine enthusiasm for the subject, she has quickly become a trusted voice for her readers. 
With her unique perspective and commitment to uncovering the latest trends and innovations, Feyi has quickly become a beloved voice in the world of beauty journalism.
Feyi's multicultural background and enthusiasm for the beauty industry inspire her to explore and celebrate the diversity of beauty across the globe. When she's not crafting compelling articles or trying out the latest beauty products, Feyi loves to indulge in her passion for dance, attend music festivals, and explore London's diverse culinary scene.
Joining Glooshi right after graduating from ICL, Ann-Marie has rapidly become a go-to resource for readers seeking the latest insights and trends.
Her diverse range of articles includes in-depth product analyses, trend forecasts, and expert interviews, offering readers a comprehensive and informative perspective on the beauty landscape.
Priya is Glooshi's skilled Technical Writer. With a strong background in cosmetic chemistry and a talent for translating complex scientific concepts into accessible language, Priya has become an invaluable resource for readers seeking to better understand the science behind their favorite beauty products.
Her unique ability to dissect and elucidate the complexities of product formulations has made her a trusted voice and a crucial member of the Glooshi team.